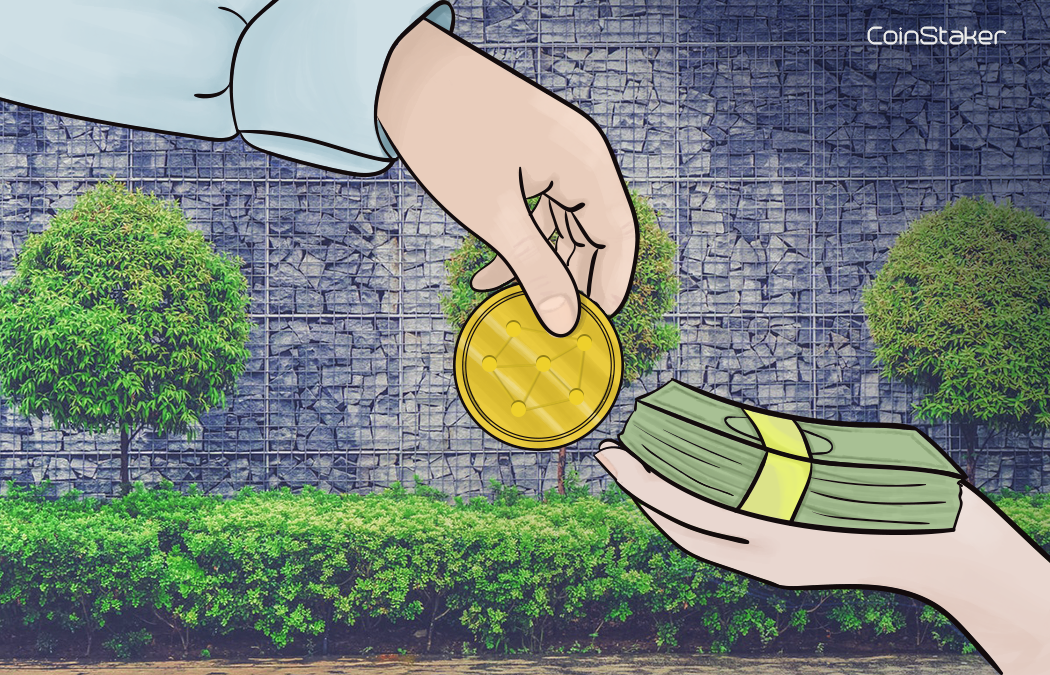 What is an Initial Exchange Offering (IEO) and how does it work?
An Initial Exchange Offering is a less popular and different crowd funding method than Initial Coin Offerings. Since 2013, more than 1500 Initial Coin Offerings have taken place and the crowdfunding method has taken the number one spot for crowdfunding projects. With ICO, investors send most of the time Ether, but also other cryptocurrencies to the smart contract of the developer to invest in their project. For their contribution they are given newly created tokens of the project, forming a new token economy.
With an Initial Coin Offering it is up to the developer to make sure that the smart contract is right, the security is tight and that everything goes as planned. With an Initial Exchange Offering, these obligations need to be done by the exchange. As of now, no crowdfunging method is perfect, each with its own flaws. The same goes with ICOs and IEOs, both have differences, pros and cons. In this article we will take a look at what is an Initial Exchange Offering, pros and a brief comparison to Initial Coin Offerings.
As for pros and cons of IEOs, and also a fundamental question on why IEOs are not popular, I will leave it for another article. If you want to read further on the subject, there will be links after the article for your possible questions.
What is an Initial Exchange Offering (IEO)?
With an Initial Exchange Offering, a project relies on the exchange or multiple exchanges to make the crowdfunging, the smart contract and some of the marketing procedures. With ICOs, the counter-party is the developer, but with IEOs – the counter-party is the exchange. So in order for investors to participate in the Initial Exchange Offering, they need to create an account with the exchanges. Instead of contributing Bitcoin, Ether or other cryptocurrency to the Smart Contract of the Initial Coin Offering, investors need to send the currencies to their exchange account.
When the Initial Exchange Offering begins, investors can buy the tokens from the exchange. These tokens are created or "minted" by the developers before the Initial Exchange Offering and are sent to the exchanges. Each project can negotiate different terms, deals and conditions with the exchanges. The deals and terms can be a percentage for the exchange, a flat fee, marketing expenses, more or multiple conditions. However, the investment from the project can cut down some of their marketing, organizational or security expenses and prove to be a great investment in the long run.
Most Initial Coin Offering "rules" are viable with Initial Exchange Offerings, but also the conditions and deals between projects are mostly different than one another. Projects can demand for the tokens to be sold at a fixed price throughout the whole IEO process, they can demand for a token cap per investor to prevent whales and price manipulation, and many more to regulate the process. Exchanges require developers to put a hard cap and a soft cap to their projects, for a greater result of the Initial Exchange Offering. If there are too many coins sold, then the token economy is doomed to fail from the start.
How to participate in an Initial Exchange Offering?
Participating in an IEO is arguably easier than participating in an Initial Coin Offering. Here is what you need to do in a step by step.
Check if an IEO will be issued: Most cryptocurrency projects chose to crowdfund with ICOs so the first step is to always check if the project is actually doing an Initial Exchange Offering.
Research which exchanges will participate: Not every exchange will participate and some of the times, only a single exchange will participate in the IEO. You need to know this earlier, because of the exchange's Know your customer (KYC) procedures. Signing up can take some time so this is one of the main cons of Initial Exchange Offerings.
Sign up on the exchange: This is the next step. As I said above, the KYC procedures aren't convenient to investors, because they require time. If you don't have an account at the exchange the day before, the chances that you will be verified the next day aren't that big.
Which cryptocurrency will be accepted: Most of the times, Initial Exchange Offerings will require Ether for investments, because of the enormous number of projects launched on the Ethereum network. But not every time, so you need to know this before you proceed.
The Initial Exchange Offering Start: Wait for the crowdfunding event to start, then proceed on buying the desired token.
What are the benefits for the Project that choses an Initial Exchange Offering?
Knowing the fact that the majority of projects chose an Initial Coin Offering for their token economy, then what benefits do projects get for picking the IEO method? I'll leave the cons of Initial Exchange Offerings for another article and will focus on the positives. Projects that chose to execute an IEO will take advantage of the following pros:
Exchange listing: Negotiating a good deal with an exchange or multiple exchanges is maybe the hardest part of an Initial Exchange Offering. But if the project manages to negotiate the right deal, then listing on that exchange should be a piece of cake. Listing your project on an exchange is one of the hardest steps towards making a healthy token economy. Some exchanges have very tight listing procedures that could take months. Others require a large Bitcoin or Ethereum fee in addition to the tight listing procedures, so naturally if an exchange participates in the project's Initial Exchange Offering, then it will help with the listing, because the project already passed the requirements.
The Exchange's user base: Choosing an exchange for an Initial Exchange Offering means that the project will use the exchange's existing users for their customers. This cuts down marketing costs, which are the highest expenses that a new project has to face. This can prove to be both a great investment in the long run and a great return of investment. The big exchanges have a user base that is far greater than most cryptocurrency marketing campaigns can reach.
Credibility: Projects that issue an IEO have increased credibility, because of the Exchange that has their backs. With Initial Exchange Offerings, exchanges aid developers in making sure that everything is good. This way, you can be somewhat sure that the exchange will not allow any scam activities, low security or phishing attempts.
Less scams: Scams can't be fully prevented, but with IEOs you can be sure that the exchange will not phish you, that the security is of highest of quality and that the smart contract you are sending your money to was not compromised. Being able to buy the tokens only from exchanges lead to an increased confidence in the project.
Price manipulation: An Initial Exchange Offering can prevent to some extend price manipulation. If you've participated in Initial Coin Offerings, you're probably familiar with the following scenario. The ICO concludes, the token is listed on an exchange and those that bought cheaper tokens in the pre-sale sell immediately for quick profits. These actions start an immediate downtrend, from which few recover.
What's in it for exchanges?
Exchanges mostly benefit from an Initial Exchange Offering. Although exchanges were mostly hesitant to issue IEOs because of various reasons, they mostly benefit from the crowdfunding method:
Marketing: Exchanges join forces with the project's marketing team to market the token. This leads to an increased expertise, experience and marketing wins. Exchanges can use the marketing campaign to market their exchange or their services.
New users and trading volume: Exchanges benefit greatly from increased volume, because of trading fees. A newly listed token brings more volume and users to the exchange, from which they only benefit. The exchange receives new deposits from investors, a new influx of users, some of which can regulars.
Fees: Making an Initial Exchange Offering for a token is not free, but different exchanges have different requirements. Some require a listing fee, expenses and operations fee, IEO fee, a percentage of profit or a fee in the form of tokens.
After reading all of this you are probably wondering, why are Initial Coin Offerings more popular than IEOs. Well there are fundamental cons to IEOs that we will discuss in another article. These problems are mostly unsolved as of now and that's why CEOs of exchanges like Changpeng Zhao, the CEO of Binance mostly decline doing IEOs. No exchange wants to undermine their credibility, because of a project's IEO, because exchanges have no power over the developers and if they will deliver on the product.
Still, there isn't a perfect crowdfunding mechanism and most of them are still a work in progress towards perfection. The closest to a perfect crowdfunding method are DAICOs, which are relatively new and will develop further in the future. A DAICO has the potential to become the most popular crowdfunding method when some problems are fixed. If you want to read more on Initial Coin Offerings or DAICOs, click the links below.
Read more:
Guide: What is a DAICO or a decentralized ICO? 
Guide: What is an Initial Coin Offering?
Guide: What is a pre-ico or an ICO pre-sale?
The post What is an Initial Exchange Offering (IEO) and how does it work? appeared first on CoinStaker | Bitcoin News.