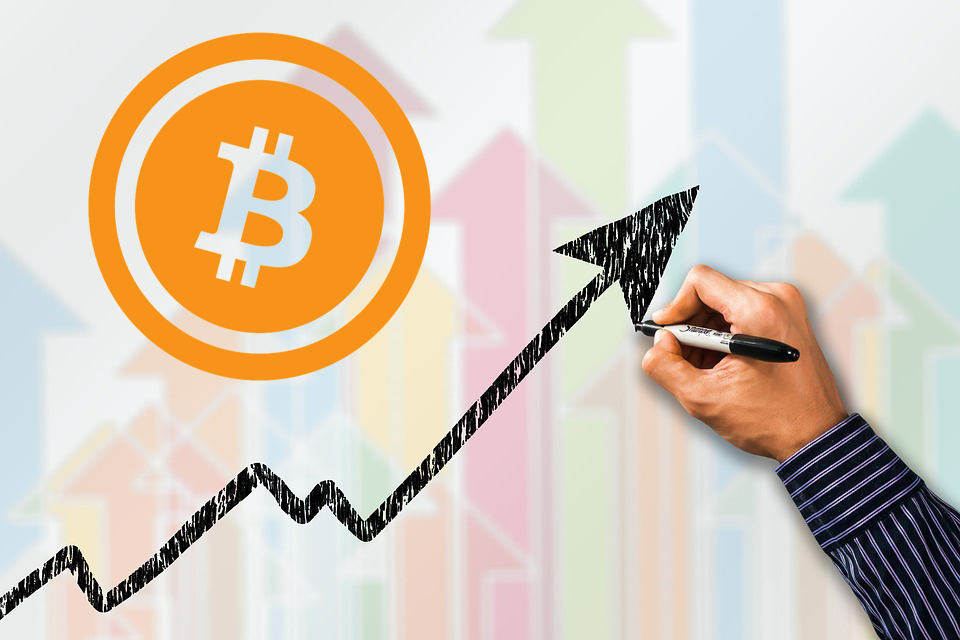 Ronnie Moas, Standpoint Research Founder and Director, changed his forecast about Bitcoin price from $7,500 to $11,000 in 2018. In his opinion, Bitcoin could reach $50,000 dollars in the coming years.
Bitcoin Price is Surprising Everyone
Bitcoin price is growing and even the most bullish analyst had to change their forecasts. Ronnie Moas commented in August to CNBC that Bitcoin price was going to reach between $5,000 to $7,500 dollars. He said that digital currencies will become part of "strategic reserves" and "asset allocation models in the near future; we are in an industry that will probably go from $140 billion to $2 trillion and the bitcoin price will probably move with that."
#bitcoin = #bulletproof $7,500-$10,000 within 6-12 months $BTC … if you try to trade this you WILL get smoked … charts do NOT apply here

— Ronnie Moas (@RonnieMoas) October 19, 2017
In the last days, different institutions announced that they were going to start to pay attention to cryptocurrencies. The CME Group, the world's largest options and futures exchange, announced that it will launch Bitcoin futures. In Argentina, the biggest future market decided to offer some services in cryptocurrencies. Institutional investors would be nearer to the cryptocurrency market and eventually invest in it.
Besides that, Moas explained that the Bitcoin bubble could be similar to the internet bubble in the nineties. Just some few websites could grow and become known worldwide. At the same time, a lot of them disappeared and investors lost their funds.
How Does Moas See the Cryptocurrency Market?
Mr. Moas kept commenting, in an interview with CNBC, that he does not trust all the cryptocurrencies in the market. "I am not positive about all the cryptocurrencies at all. 95% of them are scam operations. Similar to what happened in the dotcom bubble with the Nasdaq 20 years ago. I am only focusing on the top 20 cryptocurrency names out of the 1000 that are out there now. And those top 20 names account for more than 90% of the market capitalization", he said.
Today, Bitcoin has a market value of 60% of the total cryptocurrency market capitalization. At the beginning of the year, this number was near 85%. Bitcoin is the most known virtual currency in the world and no peer appeared to compete with it. In addition to this, two hard forks divided the community and one more will do it in some days.
"Any way that I look at these numbers, my forecasts are looking conservative. It looks to me as though we are at the same point in the adoption curve as we were in 1995 when we went from one million internet users to ten million. The following year the Netscape browser came online and we went from 10 million users to hundreds of millions of users overnight," he explained.
If Bitcoin will have between 50 and 100 million users, then the market penetration will be 2% or 3%. In this way, Bitcoin price could arrive at $50,000 dollars as soon as it reaches this amount of users. Besides, Mr. Moas believes that if Bitcoin keeps growing, in less than five years it could arrive at Apple's market capitalization.