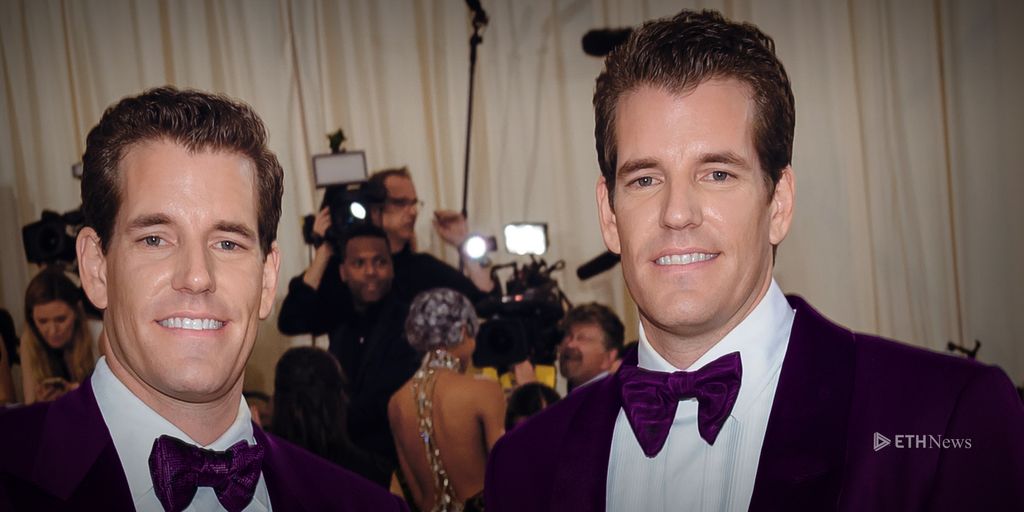 September 7, 2018 6:27 PM
The brothers are eyeing vaults for offline storage of crypto assets.
On Tuesday, September 4, the US Patent and Trademark Office published a patent submitted by Winklevoss IP LLC, the twins' firm, that enables the company to develop methods to securely store crypto assets offline (commonly called cold storage), though they could be accessed when necessary to transfer them.
One iteration of the proposed system would utilize air-gapped (physically separated and not connected to the internet) computers to generate and segment keys associated with crypto accounts. These segmented keys would be written to external memory devices like thumb drives, CDs, DVDs, or collated sets of cards. Apparently, one storage method described involves paper products, such as index cards and papyrus.
Cold storage is seen as a more secure way of storing digital assets. And hardware wallets already exist in abundance – there are Trezor, Ledger, and a swath of other options for crypto enthusiasts to choose from. The patent departs from this trend, though, in that it details larger vaults to be used for crypto-asset storage.
According to the patent, these vaults may be any secure storage facilities or structures, such as conventional bank vaults or safety deposit boxes. The document also makes note of their geographical distribution, meaning private key segments could be separated and stored among them.
Besides securing this patent, the Winklevoss brothers and their business entities have been active participants in the cryptospace. Recently, they experienced a setback when the US Securities and Exchange Commission denied a request from the Winklevoss Bitcoin Trust to be publicly listed and to trade on the BATS Global Markets BZX Exchange.
---
Correction (September 7, 2018): In a previous version of this article we described the term "air-gapped" to mean "physically separated." While this is technically true, we edited the article to include a link to a more thorough definition, and included the detail that an air-gapped computer is also not connected to the internet.
Daniel Putney is a full-time writer for ETHNews. He received his bachelor's degree in English writing from the University of Nevada, Reno, where he also studied journalism and queer theory. In his free time, he writes poetry, plays the piano, and fangirls over fictional characters. He lives with his partner, three dogs, and two cats in the middle of nowhere, Nevada.
ETHNews is committed to its Editorial Policy
Like what you read? Follow us on Twitter @ETHNews_ to receive the latest Winklevoss twins, patent or other Ethereum wallets and exchanges news.