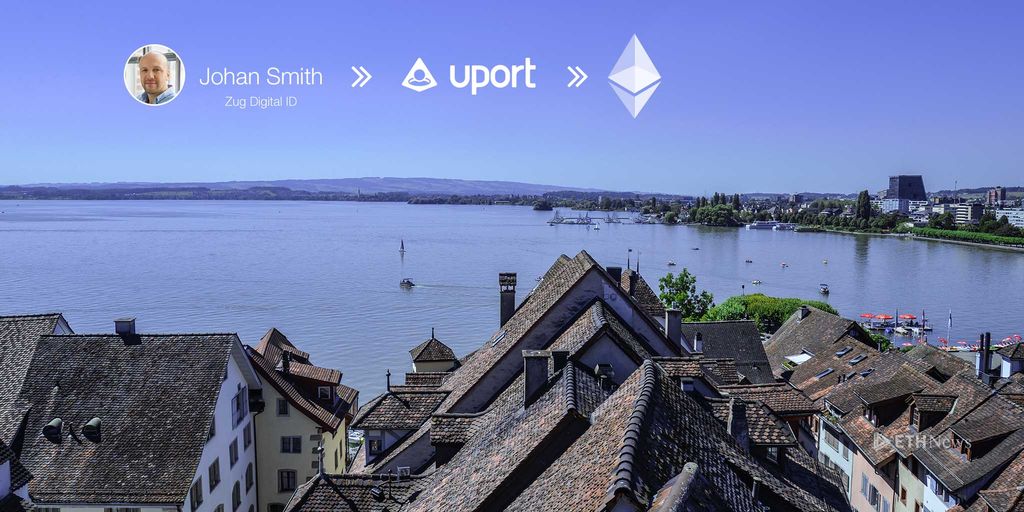 November 16, 2017 11:08 PM
Through a platform established by uPort, Zug has officially opened ID registration on the Ethereum blockchain.
On November 15, 2017, Ethereum-based self-sovereign identity platform uPort opened identity registration on the Ethereum blockchain to inclined citizens.
The city's partnership with uPort had been previously announced in July of 2017, and development of platform for digitizing Zug IDs has been a joint effort that also included IT provider ti&m. Regarding the project's progress, uPort said, "Since June, we have been improving the uPort platform and working with our Swiss partners at ti&m to prepare the city for an official launch." Depending on its success and magnitude of adoption, the pilot ID program may lead to other milestones in the future; plans are already in place for an e-Voting initiative to begin during Spring of 2018.
Users can register their identities on uPort's mobile app to create a globally unique public address linked to an EDCC dubbed a "uPort Proxy Contract." 
Once the code is registered, a QR scan allows the user to sign into the Zug ID web portal:
After authentication via the portal, personal data is entered, including a previously issued Zug ID number:
To ensure fraud is avoided, the final step of registration must be done in person and with previously issued ID documents at the Zug records office. 
uPort said that digital citizenship helps to "enable more trust between citizens and government agencies, but it also opens up new and significant opportunities for improved digital interactions between people and governments."
Zug isn't the only country to turn to uPort for identity provenance. The Brazilian Ministry of Planning, Budget, and Management, in conjunction with Microsoft and ConsenSys, have also worked with the Ethereum blockchain company pursuant to testing ID and document verification, as announced in August 2017.
Jeremy Nation is a writer living in Los Angeles with interests in technology, human rights, and cuisine. He is a full time staff writer for ETHNews and holds value in Ether.
ETHNews is commited to its Editorial Policy
Like what you read? Follow us on Twitter @ETHNews_ to receive the latest , or other Ethereum application news.